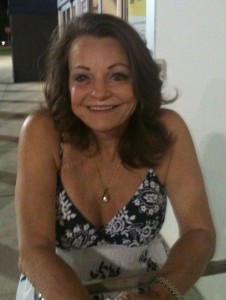 Judy Darline Wierick first started her career as a nurse. In the summer of 1979 Ms. Wierick attended Oklahoma State University where she graduated with her associates in Nursing in May of 1982. She then spent one year in Mercy Hospital working the night shift. After completing her first year she became a traveling nurse. For twenty one years she traveled all over the nation working at different hospitals ranging from Texas to Michigan to California to the District of Columbia. Ms. Wierick held licenses from twenty states including two outside of the country. Ms. Wierick loved to travel, but her passion was always with her family.
In 2004 Ms. Wierick resigned from nursing and moved to Texas to help assist her Mother, Darline Wierick, the wife of the founder Bisby Wierick Jr. On October 20, 2005 our family was mourned with the passing of Darline Wierick. With the passing of Bisby and Darline, the family business was passed down to the next generation, and with that came the Legacy. Ms. Wierick has owned and operated the business from 2005 to the current day.
Ms. Wierick has always believed in giving to others. Ms. Wierick has since expanded onto the business with the addition of three new buildings. In 2010 Ms. Wierick decided to expand the business by adding an additional building (E) and the Legacy Apartments. Ms. Wierick has believed and continued on the Legacy her parents built for her and continues to build on it for the generations to come. "Naming the apartments The Legacy only seemed right. In memory of my mother and father who started the business, it only seems right that it should follow in their memory" stated Ms. Wierick.